Holiday Cottages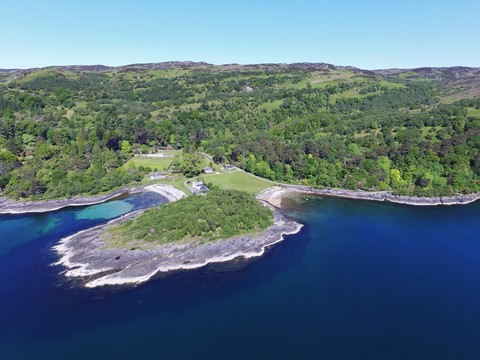 The cottages are all within a stone's throw of the sea, apart from Cove Cottage which is set up in the hill over Loch Caolisport. They are all detached, standing in their own grounds and allowing you to make the most of the privacy and seclusion of the estate.
Complete with open fires (except Turbine House) and maintained to a high standard, well equipped with all things required to make your stay comfortable - including washing machines, TVs, DVD players. Payphones are provided as there is limited reception on some networks. We get a strong 4G signal on the EE mobile network (which also serves BT/Plusnet...). If you have any special requirements, please do just drop us an email and we can advise which cottage may suit your needs.
All have internet access - this comes via EE's 4G network, so you just select and purchase the data package you require. In The Lodge & Lochead Cottage there is BT broadband, which is provided free of charge & unlimited (although slow due to our location)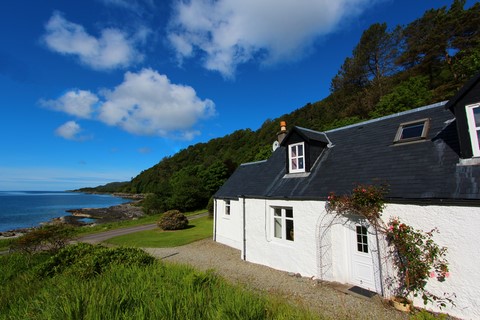 Dogs are very welcome provided the property is left as it is found, with the first staying free of charge and a second charged at £15 per week (normally maximum of 2).
As an eco-friendly business, electricity is charged at cost price for only what you use, and bed linen is not provided - so you need only bring what you use (we do provide duvets, pillows and blankets for every bed).



Ellary Gallery